Master of Chiropractic (MChiro.)​
​Steffi graduated with Distinction from the Welsh Institute of Chiropractic in 2011, receiving the Graduate of the Year Award. Since graduating, she has completed and passed her Australian chiropractic board exams in addition to developing her clinical skills through a variety of continued professional development courses. Steffi prides herself in her communication skills with patients and continues to work on self development to ensure she is providing the most up to date information and care to all her patients
Steffi is a keen sports and fitness enthusiast and is experienced in treating people of all ages and from all walks of life. She has a special interest in sports injuries and rehabilitation, and treats sporting athletes and enthusiasts on a regular basis. Steffi is also qualified in Chiropractic care during pregnancy; Kinesio Taping with advanced level 3 qualification in sports for sport specific needs. Additionally she is qualified to use medical acupuncture.
Steffi is based at Belfast Chiropractic Clinic and Complementary Therapies in Northern Ireland, and is registered with the General Chiropractic Council.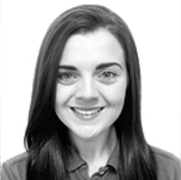 24/7 service. Same Day Appointments are Available.
bookings@omttraining.co.uk
OMT Training 8-10 Boston Place, London NW1 6QH